Baby and wedding showers are such fun parties to throw. These are also two parties that really allow you to go all out for your friends. There are soooooo many great ideas on the web showing how to have both stylish and fun showers.
This baby shower was produced by
Positively Perfect
. I would think the number could be adjusted to your specific amount of monkeys in your house. Because they allllll jump on the bed in the end. The next three pictures are from Positively Perfect.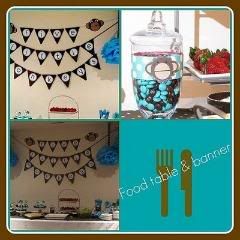 The party favors followed the same color scheme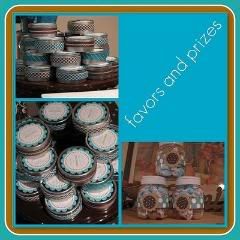 Whenever someone I knows has a baby we have always made the newborn personalized onesies with the parents favorite bands or logos of where they work. Why not take this a step further and have all the friends create onesies at the shower?
The next shower I adore is from
Twig & Thistle
.
I love the aesthetics of the entire letterpress owl motif.
The color green that is used on these examples is one of my favorite shades of green. How can you not lot a baby shower that EVERYTHING matches all the way from the invites through the thank yous...
And you can order the Lil Tweet stitch kit from
Target.com
Moving onto wedding showers. I am showing a brilliant shower example and multiple examples of shower invites.
I think this is one of the best looking showers I have ever seen. I have been pulling ideas from this shower for HSM/Sharpay inspired parties. So these ideas work as well for tweens as they do for adults. The themes come
Hostess with the Mostess
. A woman who one of the best eyes for entertaining ever.
I have used the rhinestone name idea for several different parties on all sorts of different glasses and cups. Who doesn't like a blinged-out drink?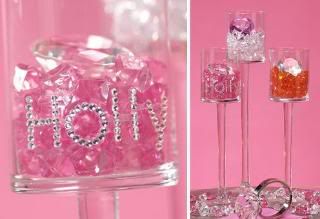 The ring around the wine glass is such a fantastic idea.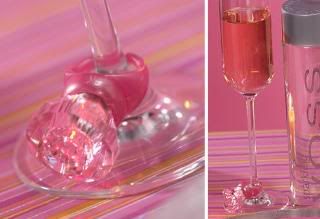 I love how the colors from all of the food and drink totally work together within the bling theme.
Finally...three examples of great wedding shower invites. Etsy is
the
best
place to get personalized and stylish invites made up.
Ink Obsessed Designs
Custom Creations
West Willow Design